The National Center for Education Statistics says one in five students aged 12 to 18 have been bullied in school, with the most common type being verbal harassment followed by social harassment, as per the Youth Truth Student Survey.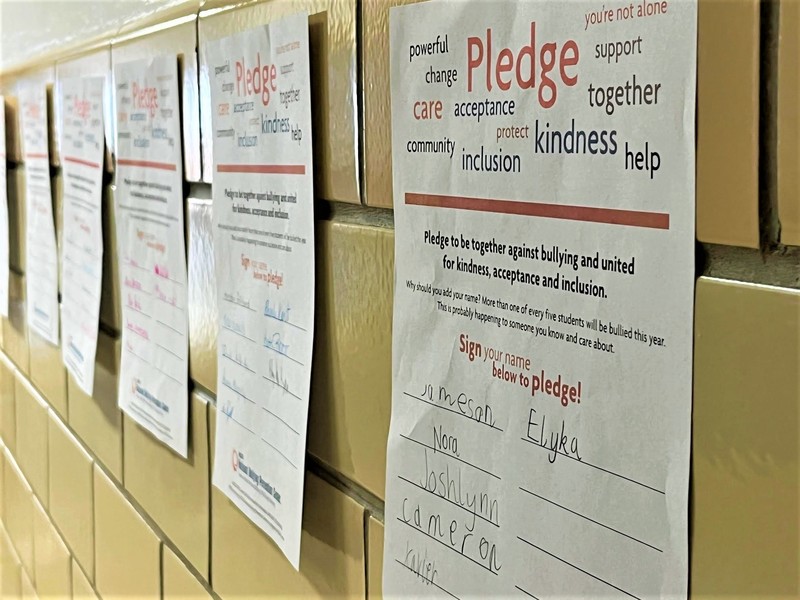 On Wednesday, October 19th, we celebrated Unity Day in an effort to stand against bullying. Students and staff were asked to pledge allegiance against bullying by signing the pledge wall and adding a link to the anti-bully chain as well as wear orange as a visual representation to unite for kindness, courage, and inclusion, to prevent students from being bullied.
NHS members visited classrooms that day to teach their fellow students about what bullying is and how we can come together to stop it. The Pawnee County Sherriff's Department helped us conclude this important day by taking an overhead photo of our school united on the football field.