Fossil hunting during summer science camp

Fossil hunting during summer science camp!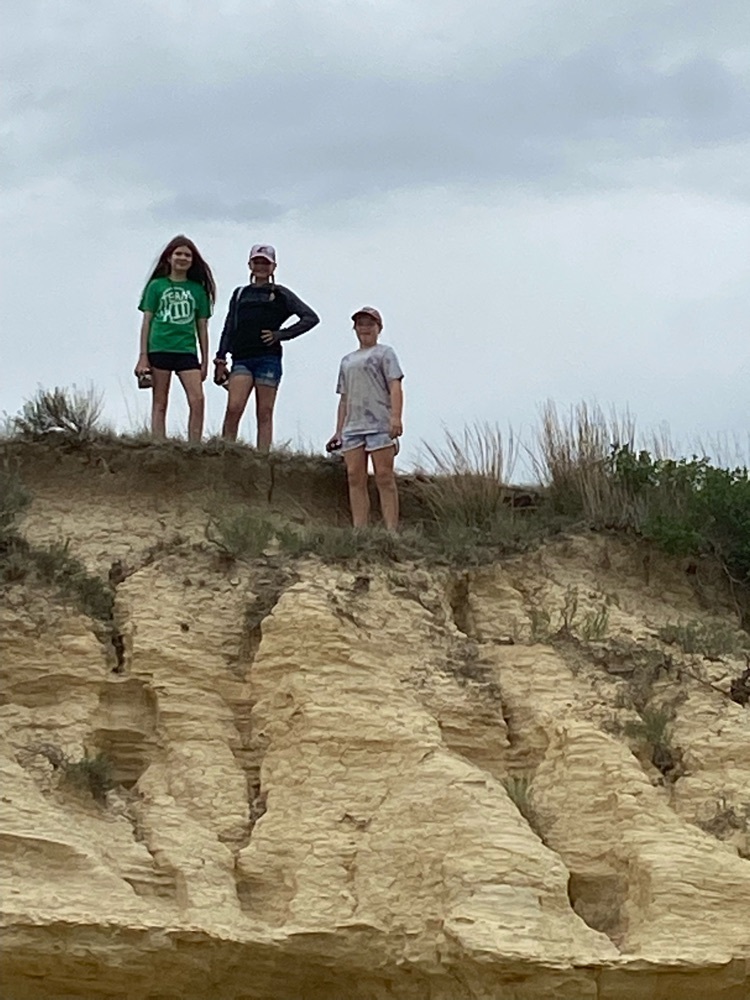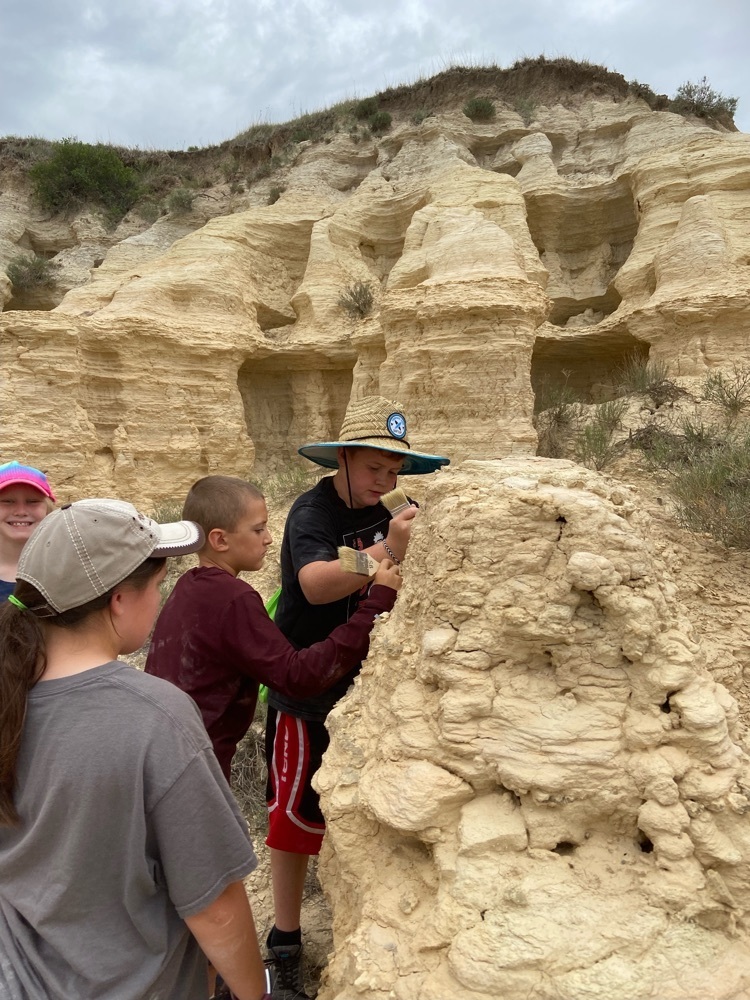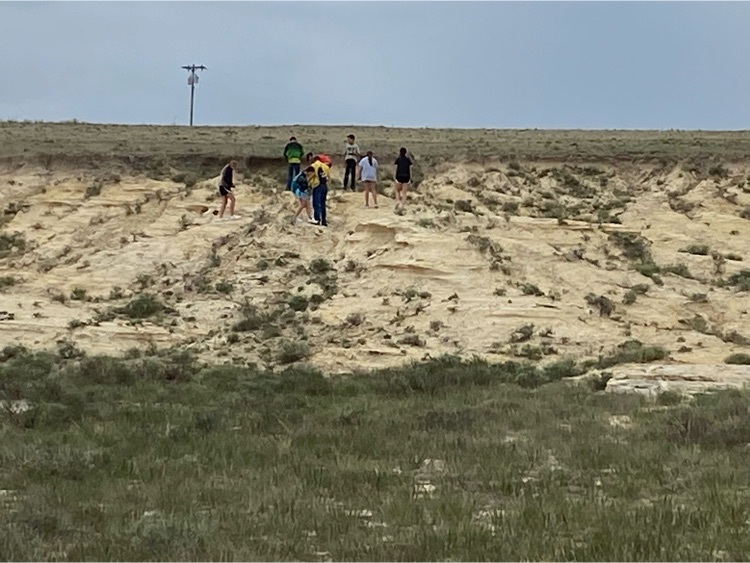 Pawnee Heights HS and JH Volleyball Camp information.

REMINDER: If your child is signed up for Summer Science Camp, it starts Monday, June 13th! Bus will leave Burdett promptly at 8:15am Mon-Thurs and return at 12:45pm. Lunch will not be provided, so be sure to send your student with a water bottle and snack if needed.

JH Volleyball Camp starts Tuesday!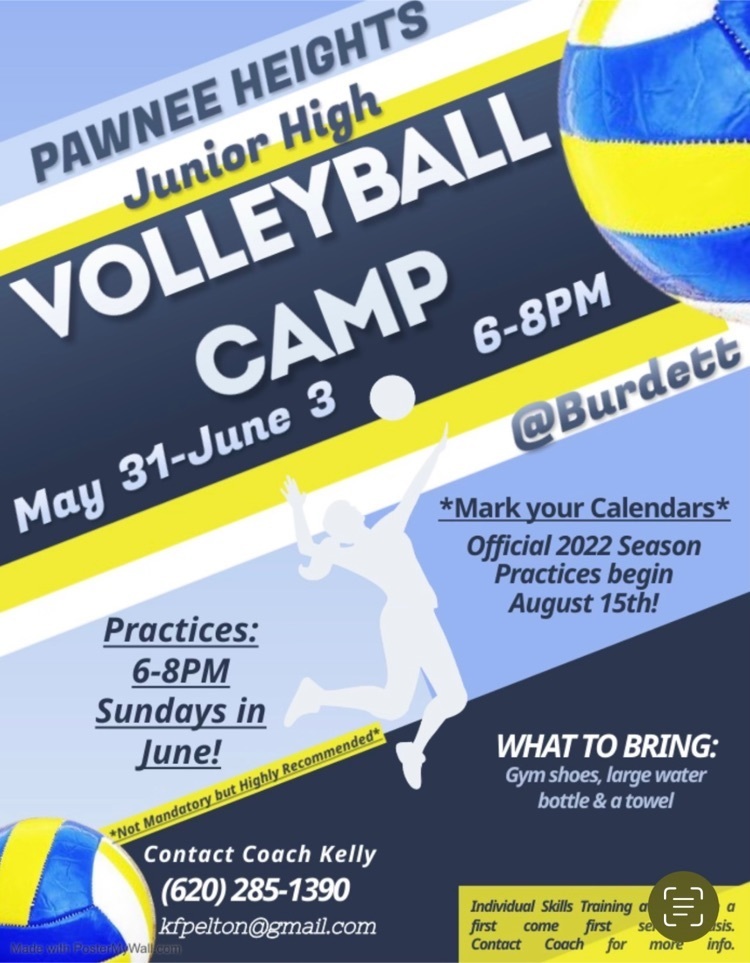 Our JH Cheerleaders are having a bake sale today, let's show them some support!! They will be at the Haas Building by the fairgrounds from 10-4!!! Let's go girls!

Good Day at State Meet in 1A: Braden Colglazier: 7th Long Jump, 4th Triple Jump, 1st High Jump. Alec Carlson: 5th High Jump, 2nd Long Jump, 1st Triple Jump.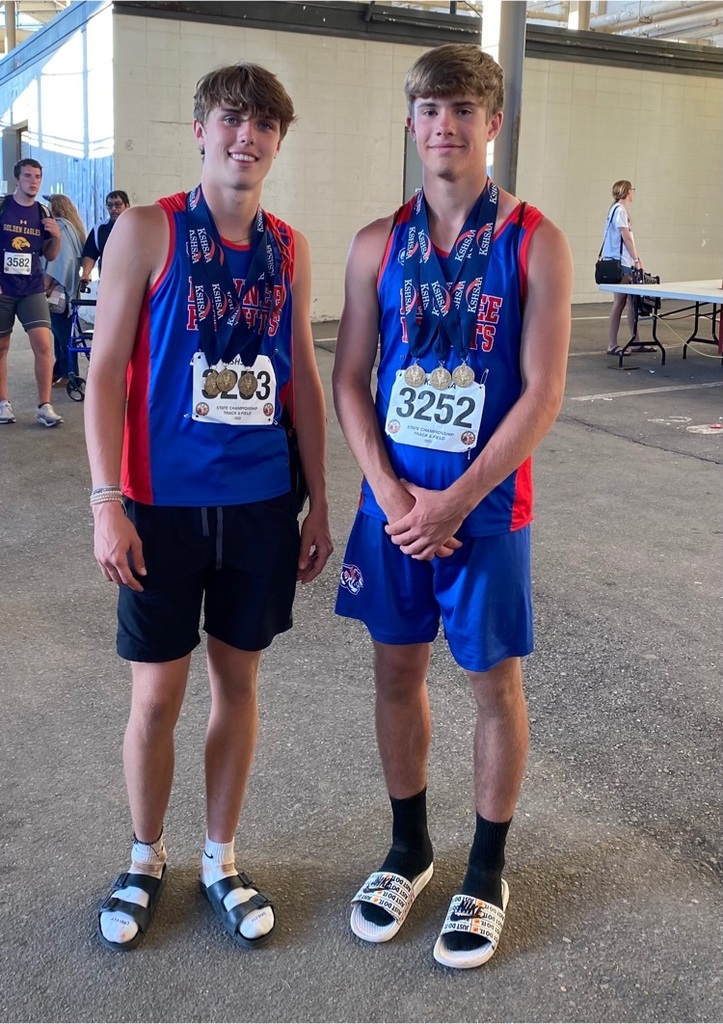 Olivia Hands 4th in 1A Girls Discus at the State Track Meet!!!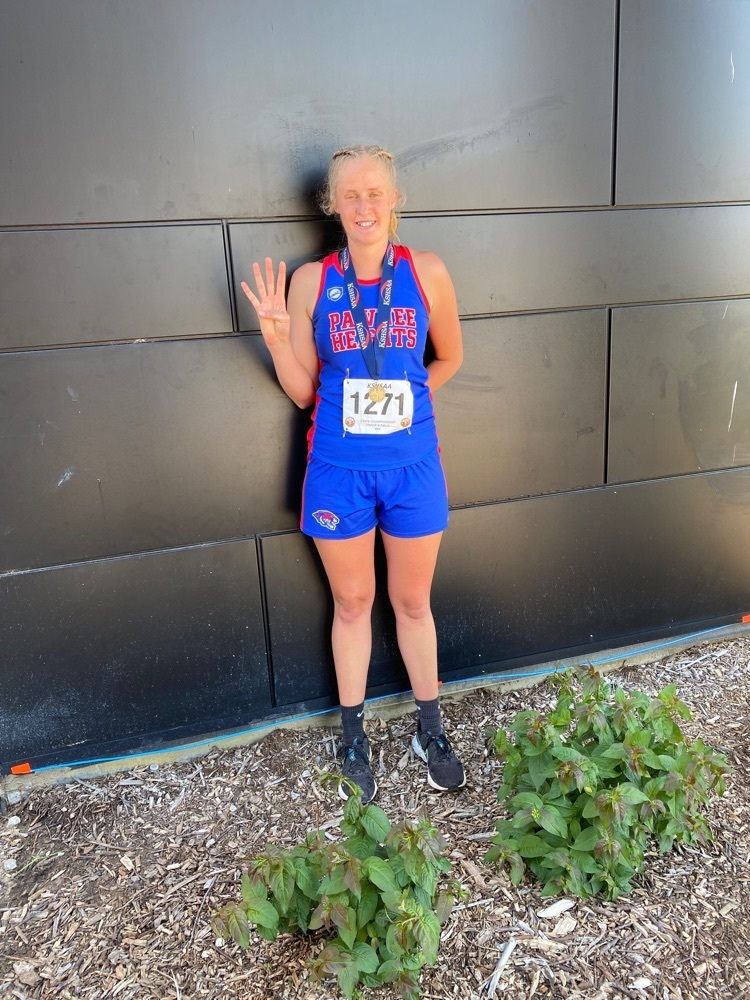 Wishing Pawnee Heights good luck at state track! Go Tigers!

State Track Fan Information for May 27 and 28th: TICKET PRICES: • $9.00 for Adults each day, $7.00 for students K-12 each day. • Tickets are available via GoFan Digital Ticketing. (See KSHSAA State Track and Field page for link) • There will be 3 ticket gates. Two gates are located southwest of Cessna Stadium, and one is located on the east side of the stadium. (SEE ONLINE MAP for locations) • Tickets are good for one day of competition. • Gates open at 6:45 am on Friday, and 7:00 am on Saturday for fans. COOLERS: • Patrons are not permitted to bring coolers into the stadium. No outside food or drink. BACKPACKS and LARGE TOTES Fans are not permitted to bring in backpacks and/or large totes. Diaper bags and purses are permitted. Results will be posted at
www.heartlandtiming.com
,
www.midwesttimingcom
, ks.milesplit.com, and
www.kshsaa.org
.

JH Cheer Bake Sale information for May 28, 2022!!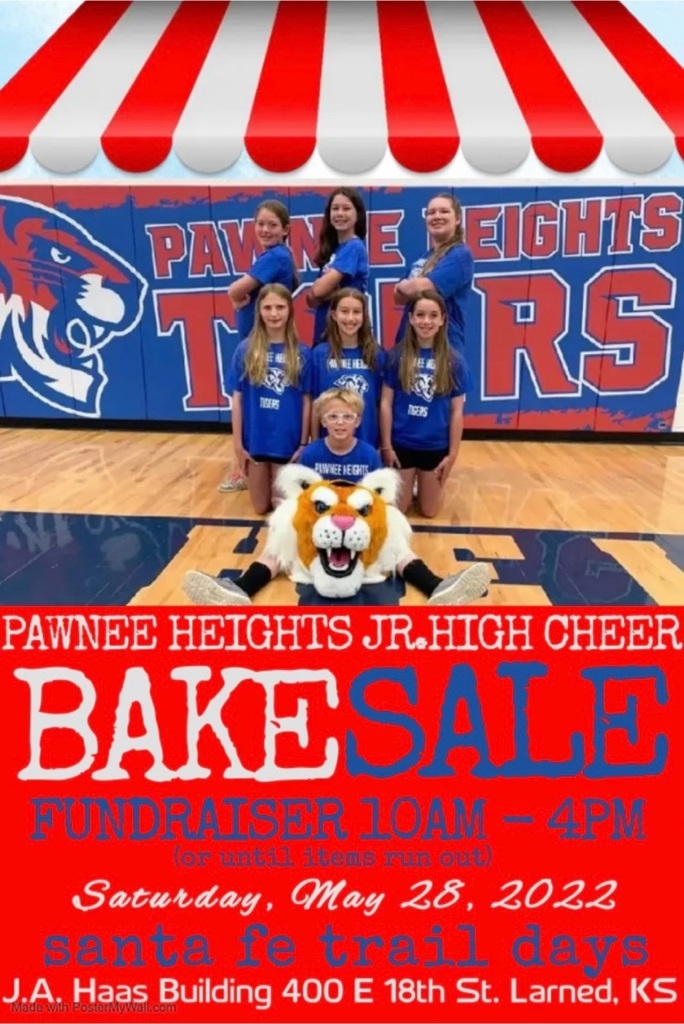 3rd grade enjoying shaved ice!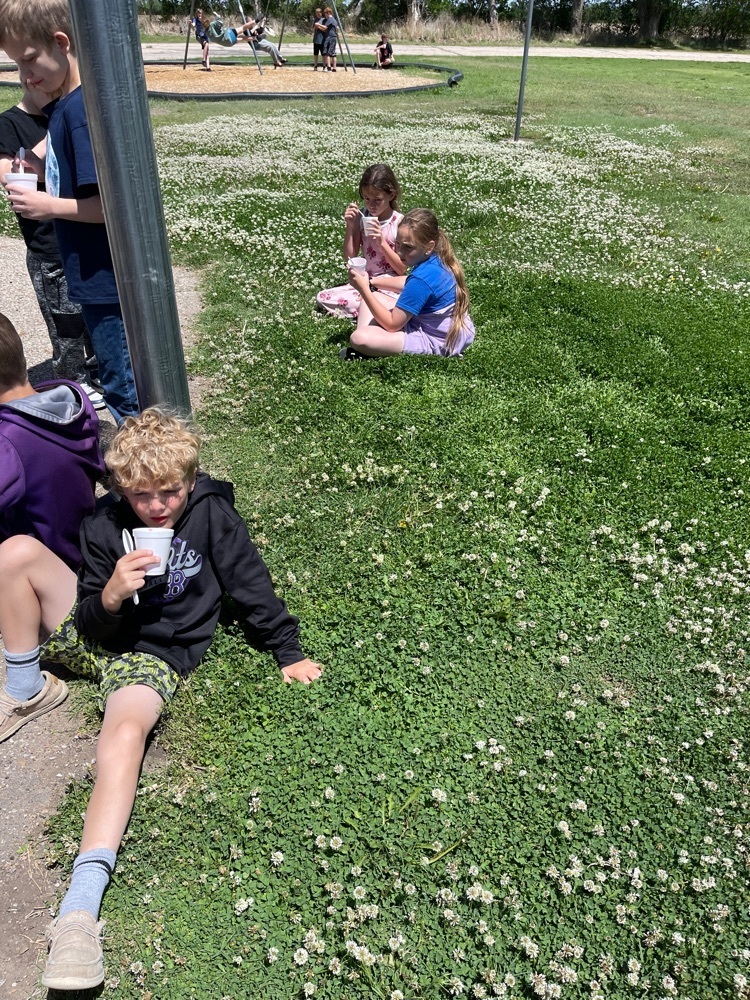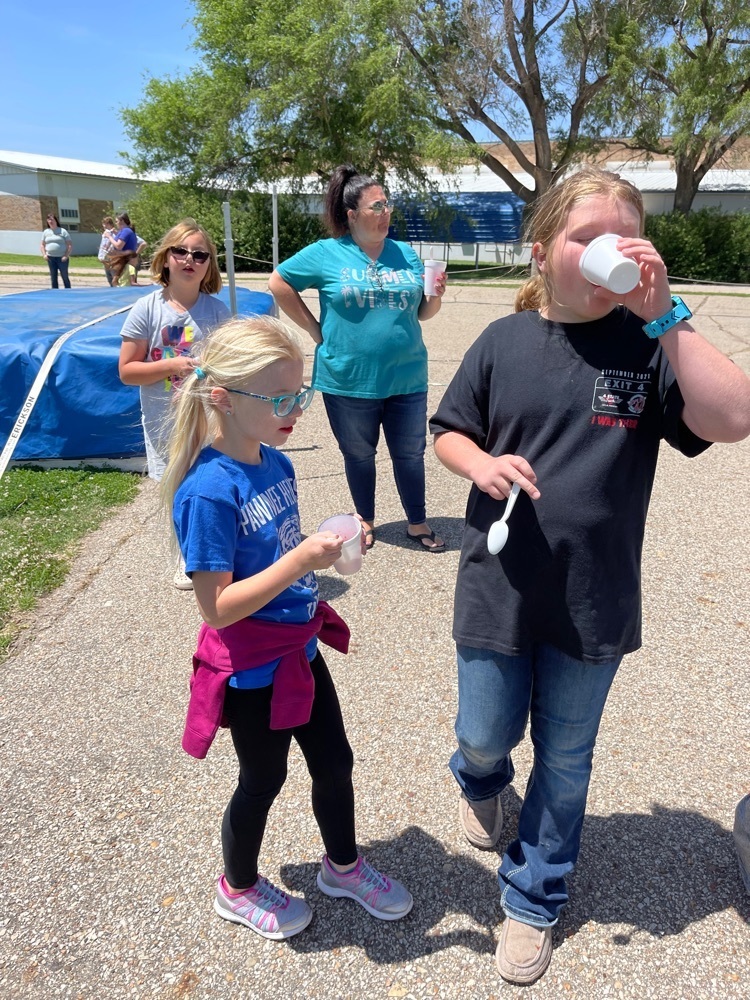 Picnic time! Last day of school!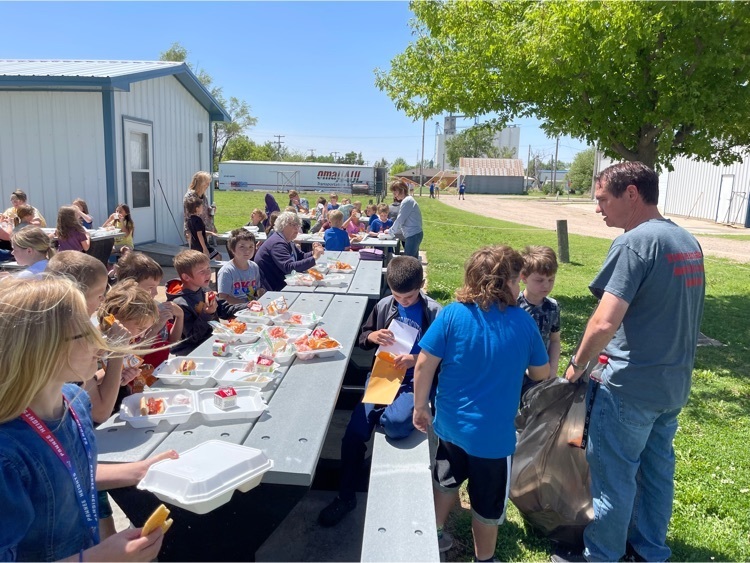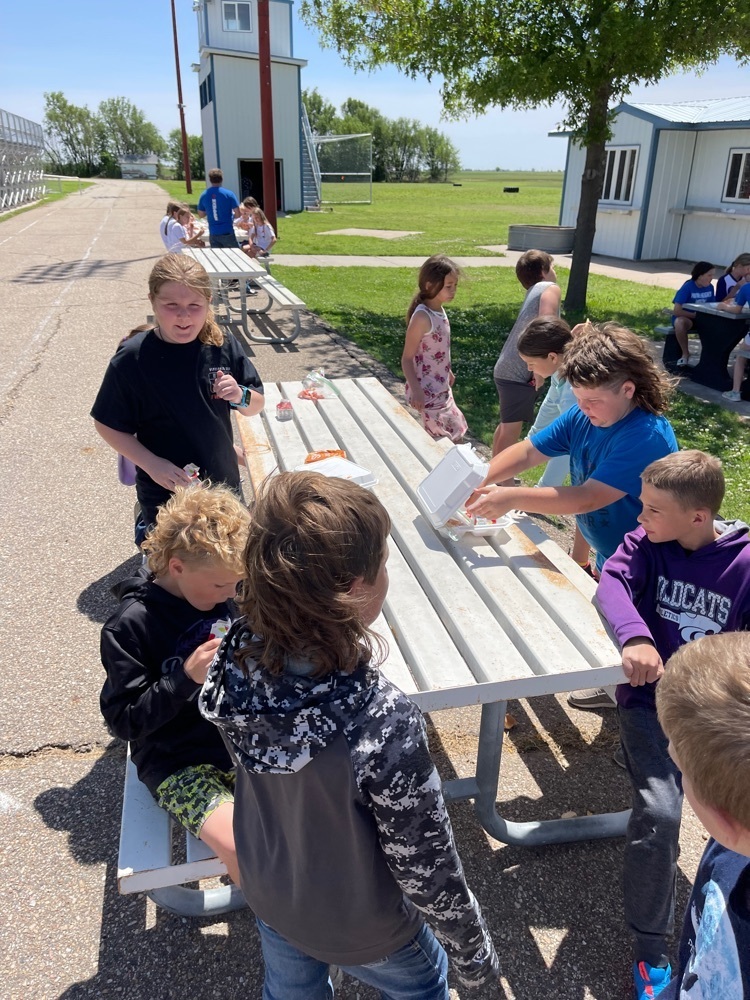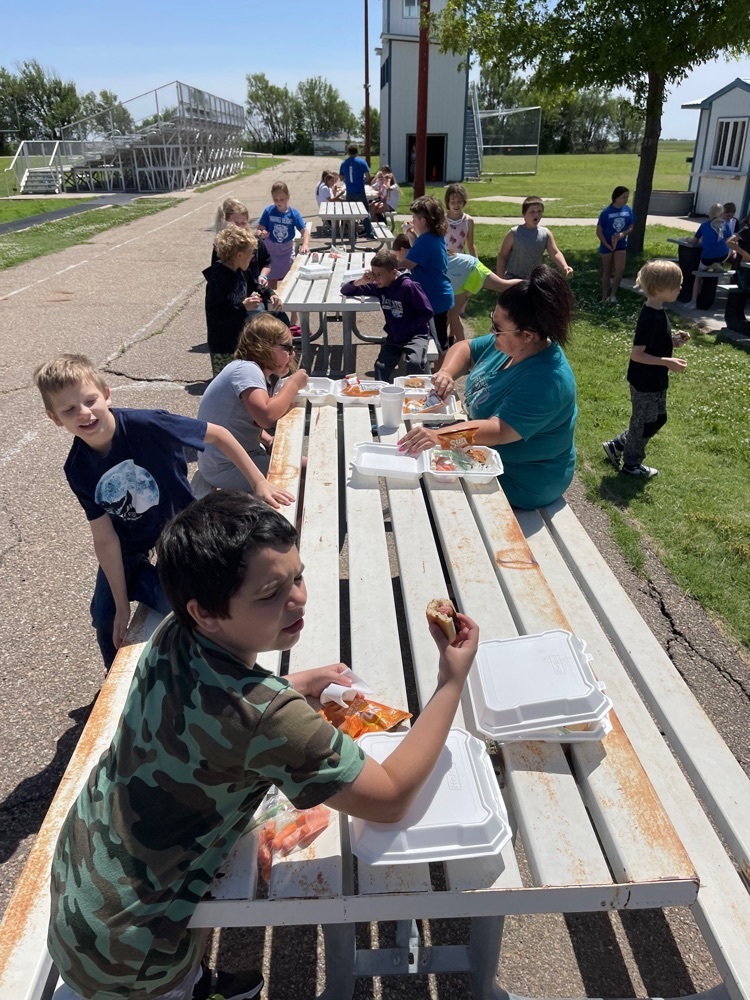 The grade school students enjoyed a picnic for their last day of school.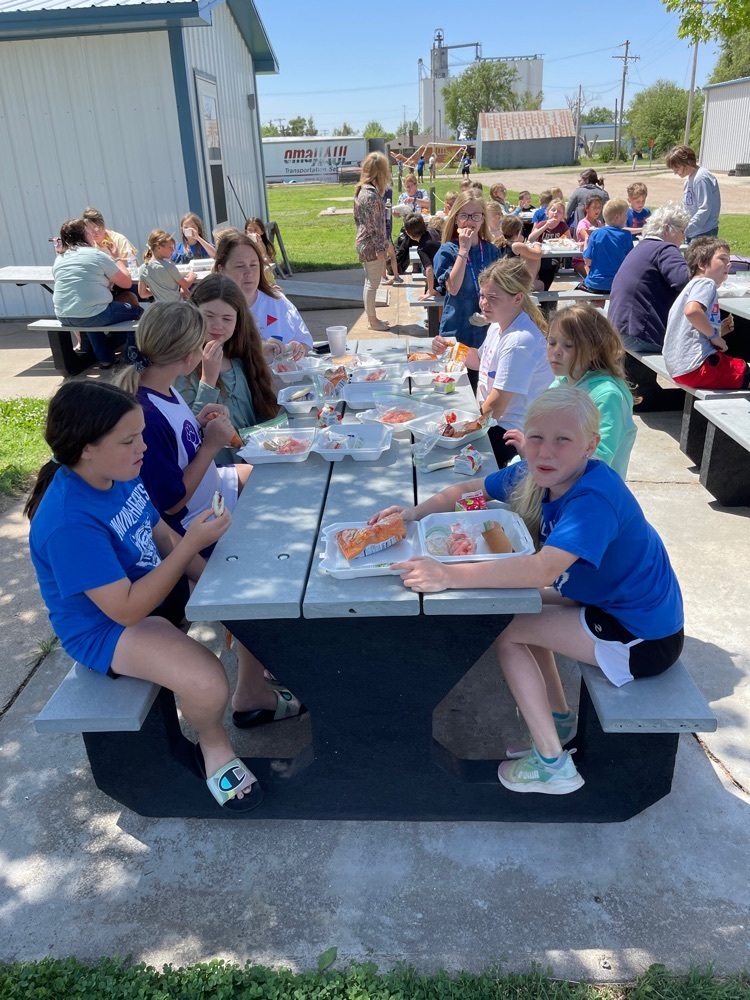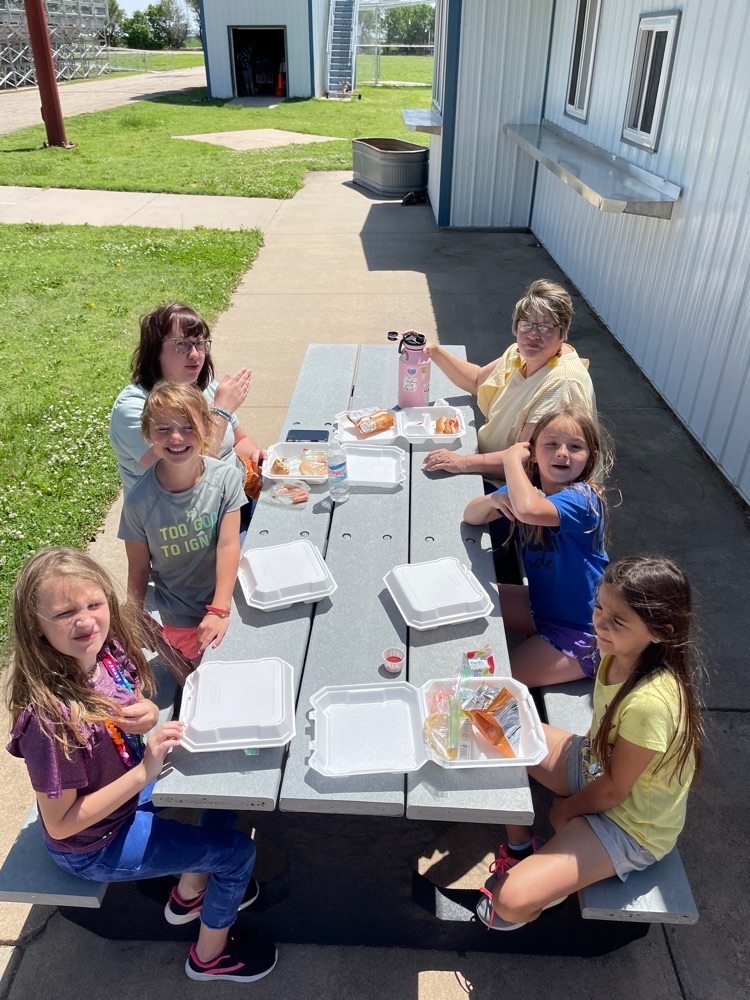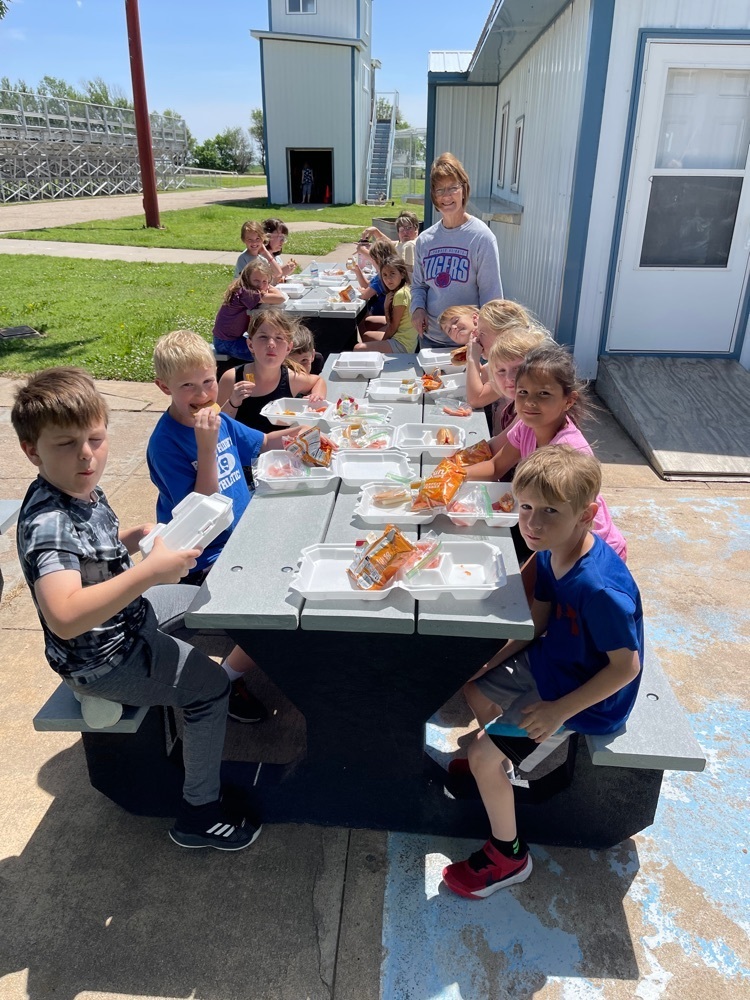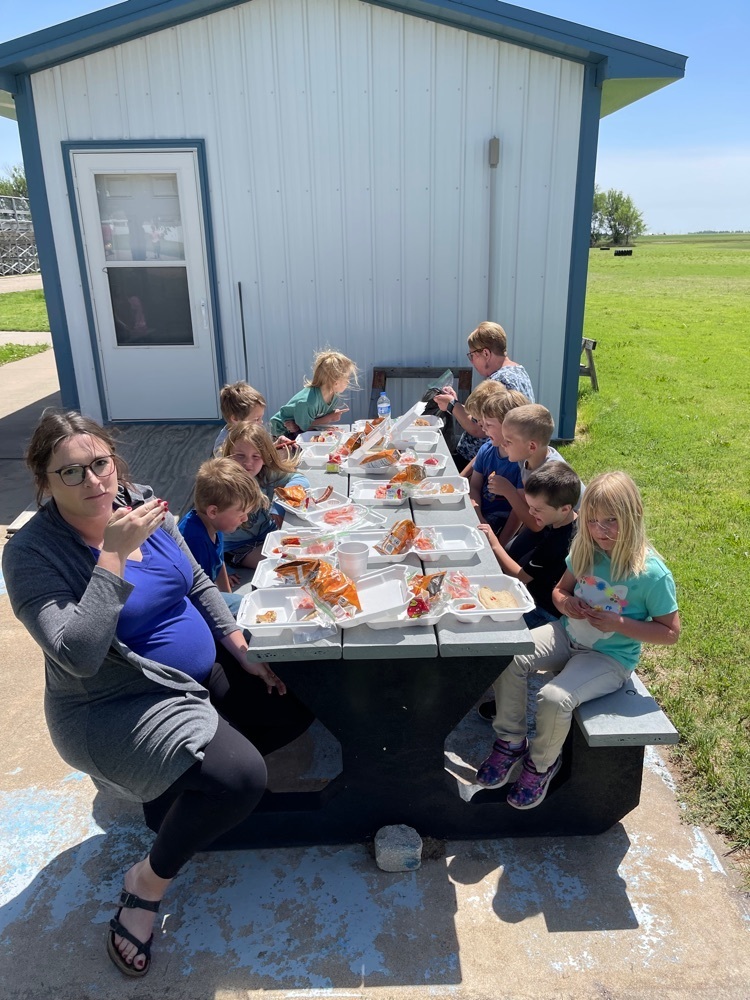 Pat's Last meal! Thank you Pat.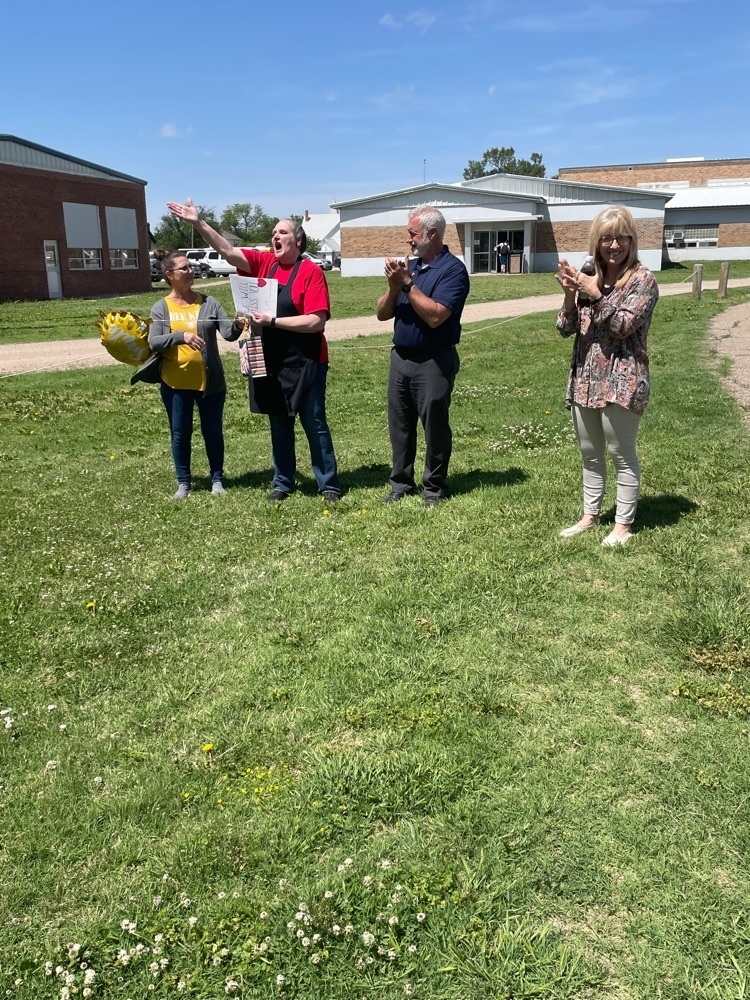 Fire and Ice! Lunch today is hot dogs grilled by Superintendent Spencer with Bahama Mamas Shaved Ice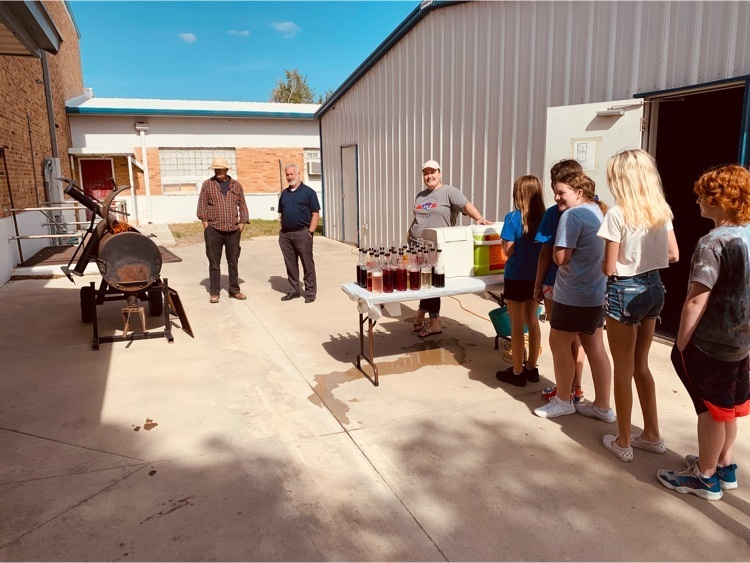 Changing of the High School Record Board!!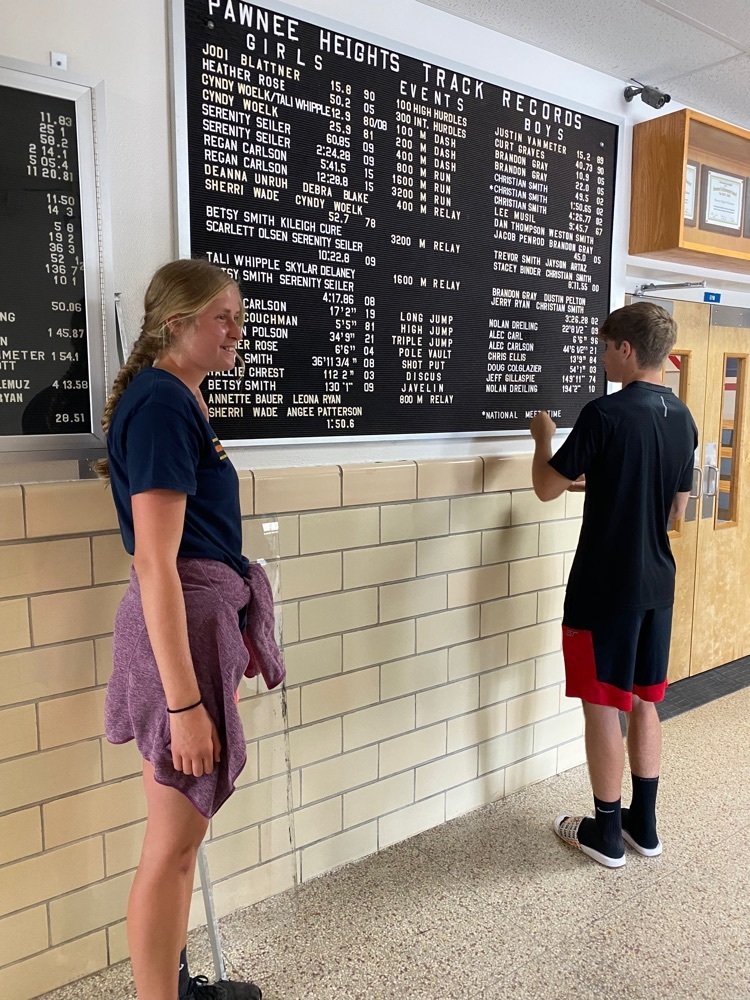 Kindergarten and 5th grade reading buddies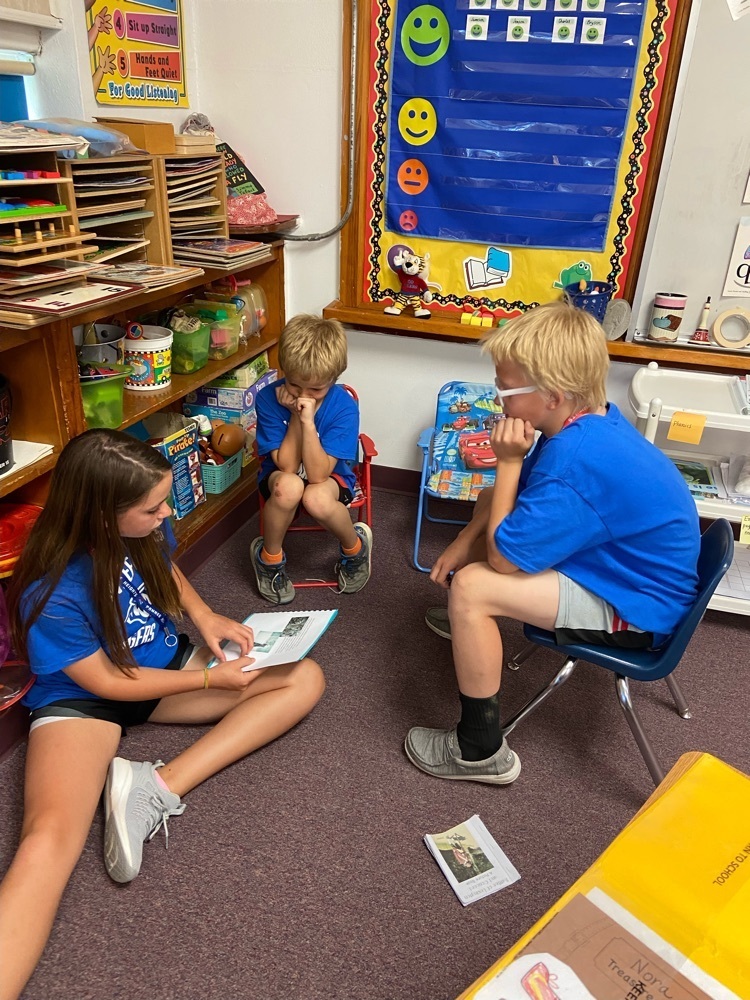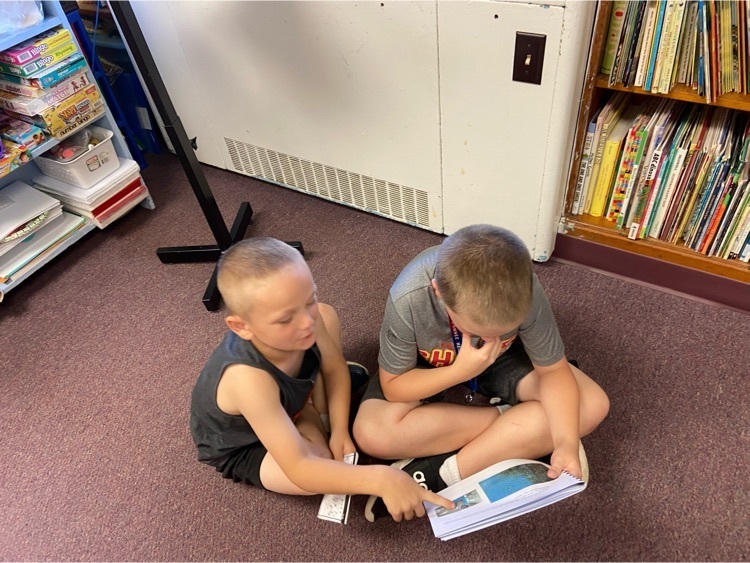 Kindergarten and 5th grade reading buddies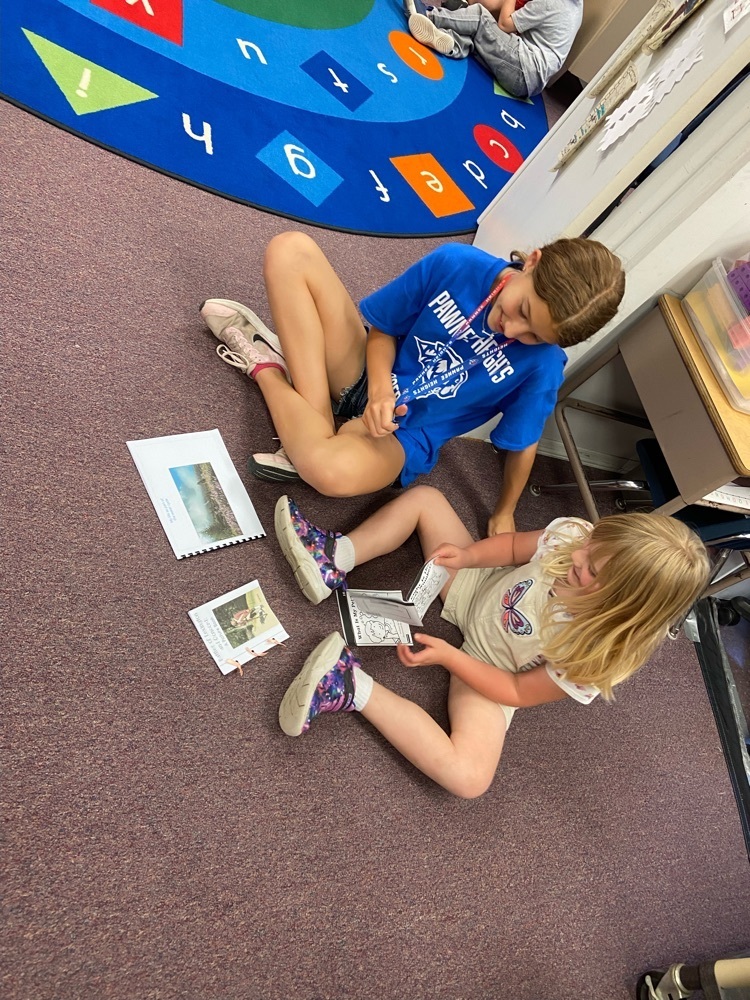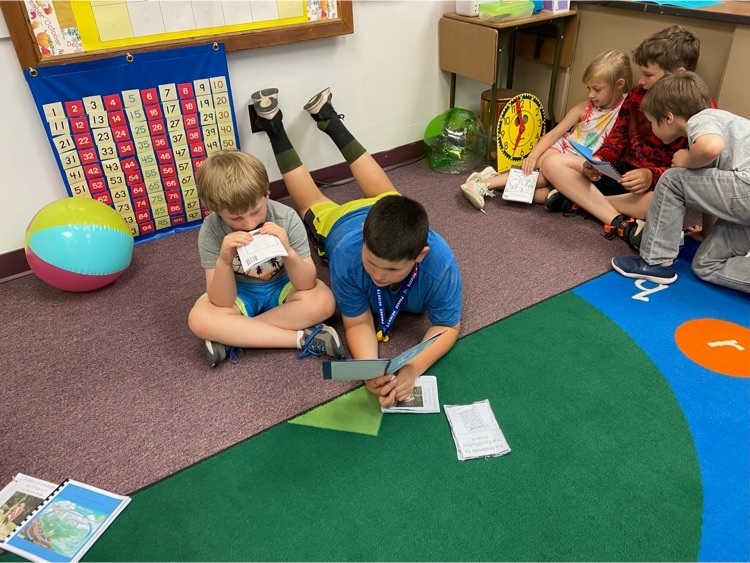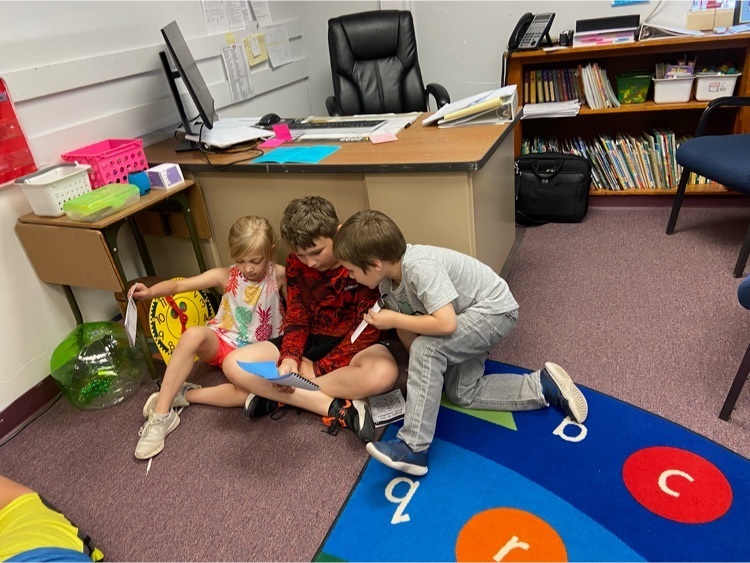 5th graders learning about angles and trajectory. Trajectory in action with water balloons.