Girls A Team defeats Bucklin 23-18 and moves on in the tournament! Way to go Tigers!

Boys A Team beats Ashland 31-27 to move on up in the tournament. Way to go Tigers!

For those that want to keep up with Junior High Tournament in Minneola, all the games will be streamed on the You Tube channel, KCMCSports. Go Tigers!!

After a tight first half, the Pawnee Heights Tigers Boys turned it up in the second half and defeated Ashland 66-50

Pawnee Heights Lady Tigers fall to Ashland 30-42.

Pawnee Heights Boys JV team falls to Ashland 19-34.

First graders were 'Rollin for 100' and being creative with 100 beads to celebrate the 100th day of school!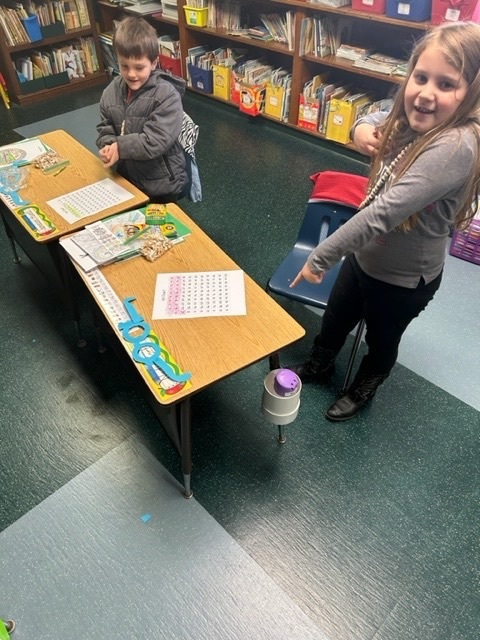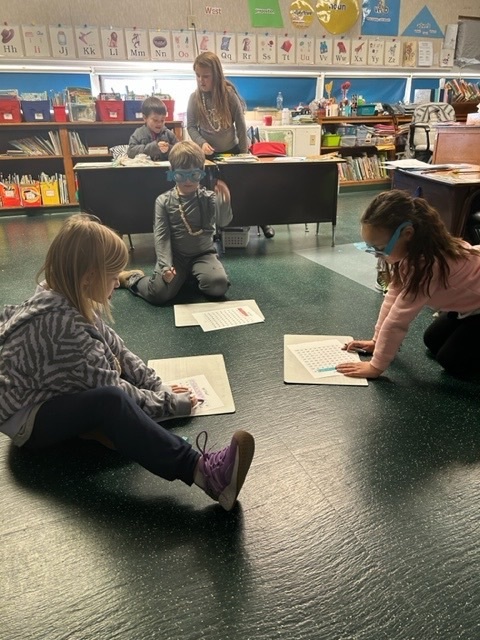 Hot off the press!! Here is the 2023 SPIAA JH League Bracket for the SPAA Division.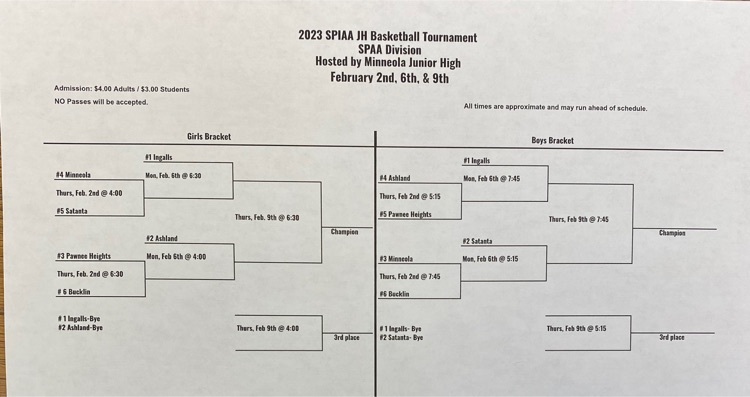 In a close game, the Pawnee Heights JH Boys fall to Ashland 30-37.

Girls A team plays tough but falls to Ashland 36-14.

Boys B team falls to Ashland in a close one- 25-23.

3rd grade enjoyed lunch and learn through the Sedgwick County Zoo. They shared information about Kansas Animals. Great virtual field trip!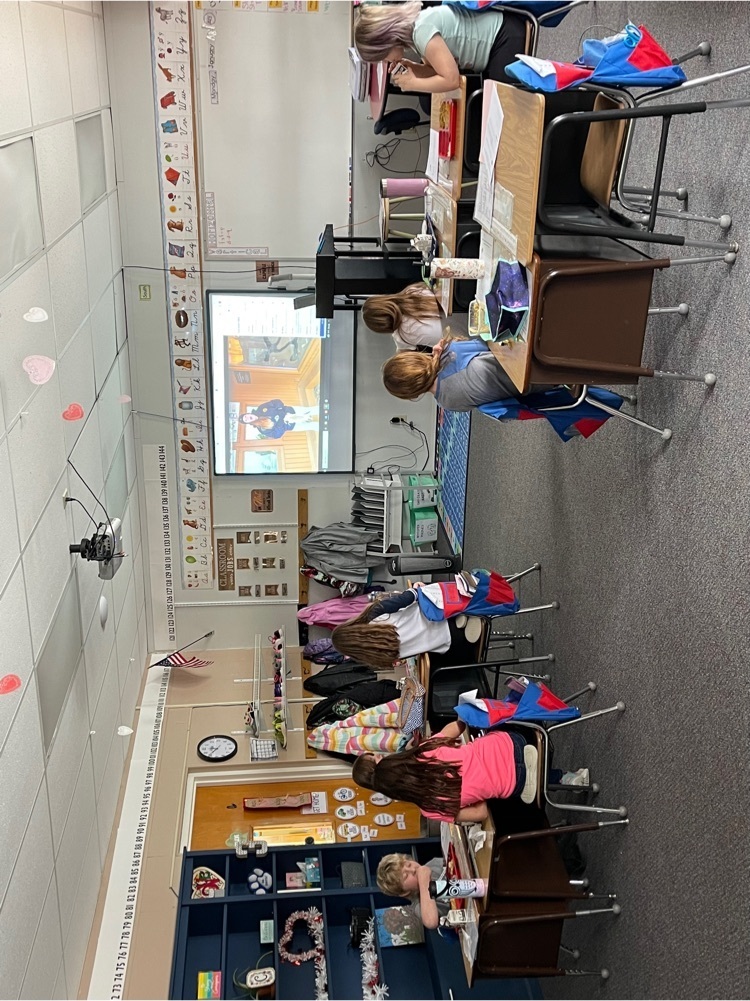 Congratulations to the Pawnee Heights Tigers for placing 2nd on the Boys side of the SPIAA Basketball Tournament. The Tigers fall to South Gray in a tough battle for the League Title. Nice Game Tigers!!!

SPIAA Boys Championship Game: South Gray 34 Pawnee Heights 32. We've got a good one going!!!!!

Tiger Send Off!!! The Pawnee Heights Tigers Boys team will leave Rozel today at 4:15 pm for their Championship game in the SPIAA Tournament against South Gray. Come out and give our Tigers a ROARING send off!!! Go Tigers!!

Boys Semi-Final game at the SPIAA League Tournament: In a tough, gritty game, the Pawnee Heights Tigers defeat Kiowa County 41-38!!!! The Tigers will play on 1/28/23 in the Championship game at 8:15pm against either Meade or South Gray. Go Tigers!!!!!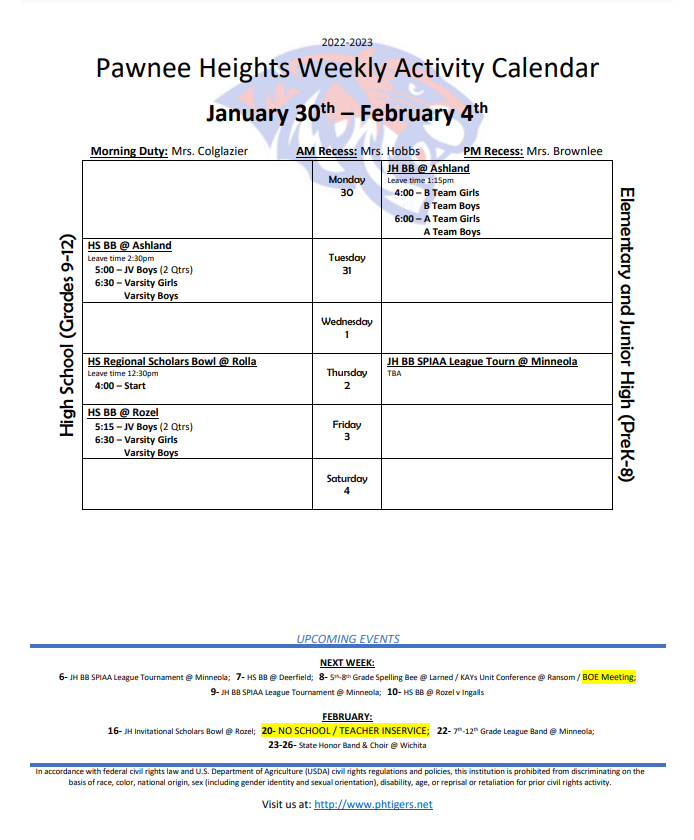 Consolation Girls Game at the SPIAA League Tournament: In another close tournament, the Pawnee Heights Lady Tigers come up just short of a victory, falling to Minneola 46-51. Next action for the Tigers is Tuesday, January 31st. Nice Game Tigers!!!

The 7th Graders are taking a break from Kansas History today to cheer on the Lady Tigers at League! #TigerNation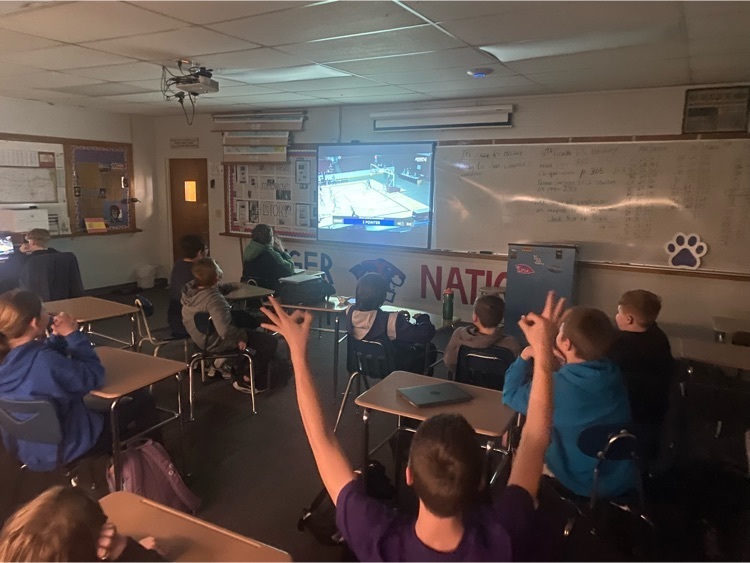 It's time for Valentine's Day Soda Grams! Send one to a student or even to a special someone in the community! See flyer for details!