10th grade World History class preparing for their presentations on major world religions next week.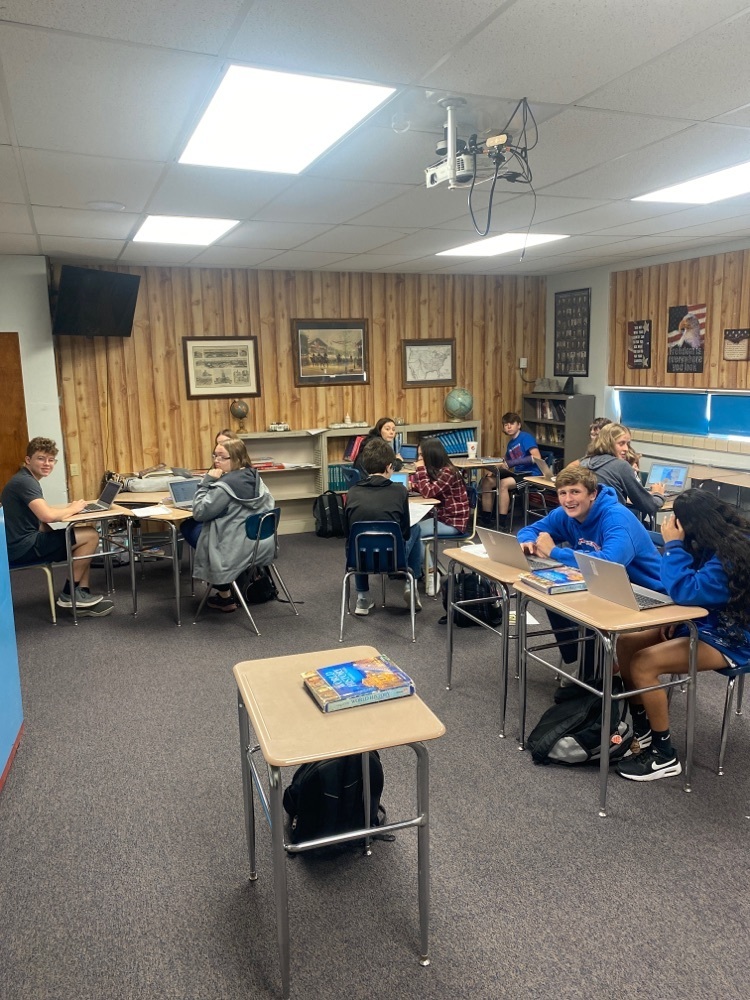 Spirit Week Days for Fall Homecoming! Matching Monday Tie Dye Tuesday Western Wednesday Throwback Thursday Tiger Pride Friday
Calendar for the week of September 20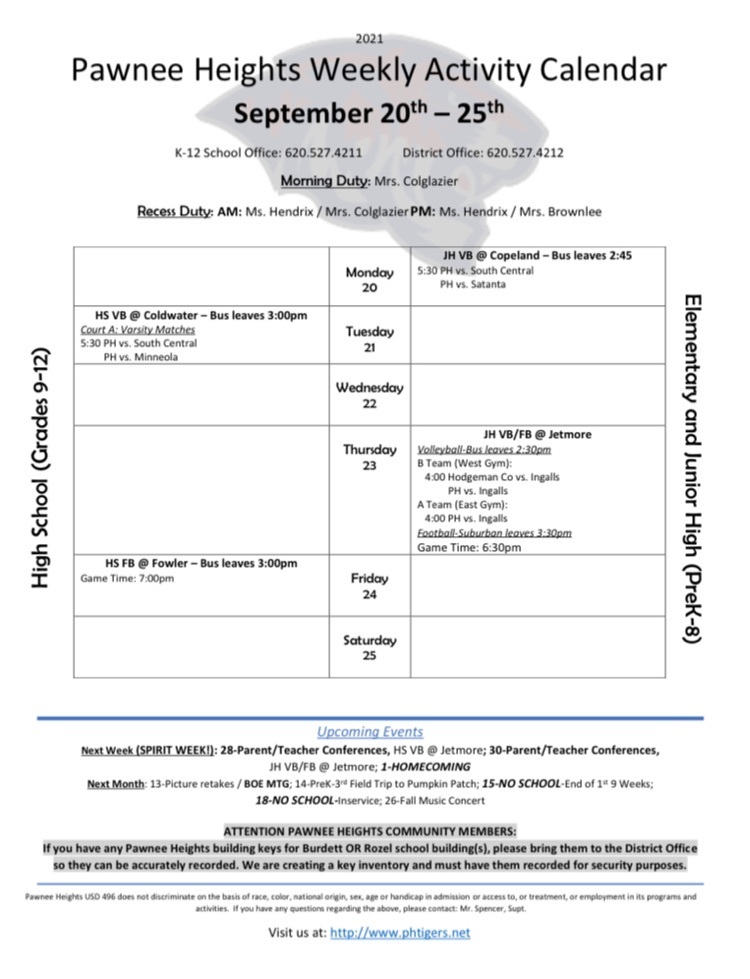 The invitational volleyball tournament will be streamed tomorrow, September 18!
The game will not be live streamed tonight. We will tweeting updates from the school Twitter feed.
Pawnee Heights' football field is currently being used as a host field for Ashland vs. Cheylin 6-man football tonight.
UPDATED Pawnee Heights Invitational Volleyball Tournament Bracket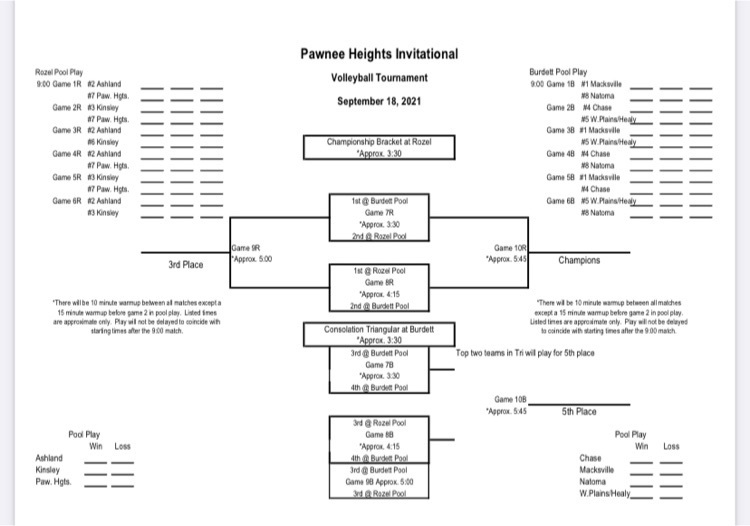 Pawnee Heights Invitational Volleyball Tournament Bracket
Weekly Calendar September 13-18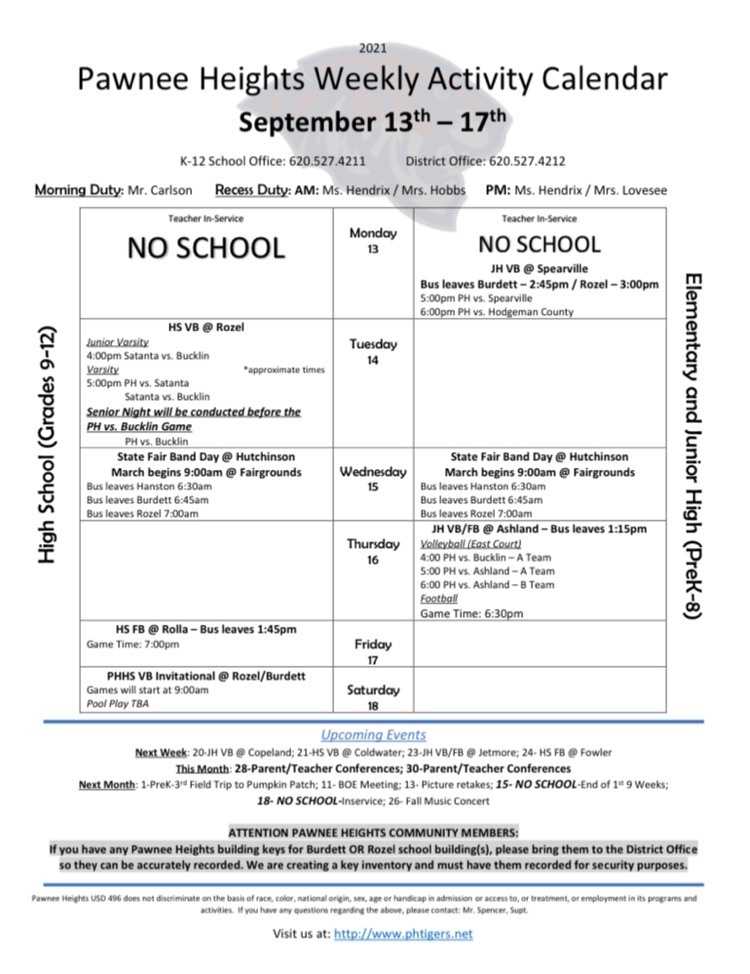 Friday, September 10 Pawnee Heights Football is honoring our military and first responders.
September Breakfast/Lunch menus — can be saved to phone as JPG. Menus will be uploaded to "Dining" soon.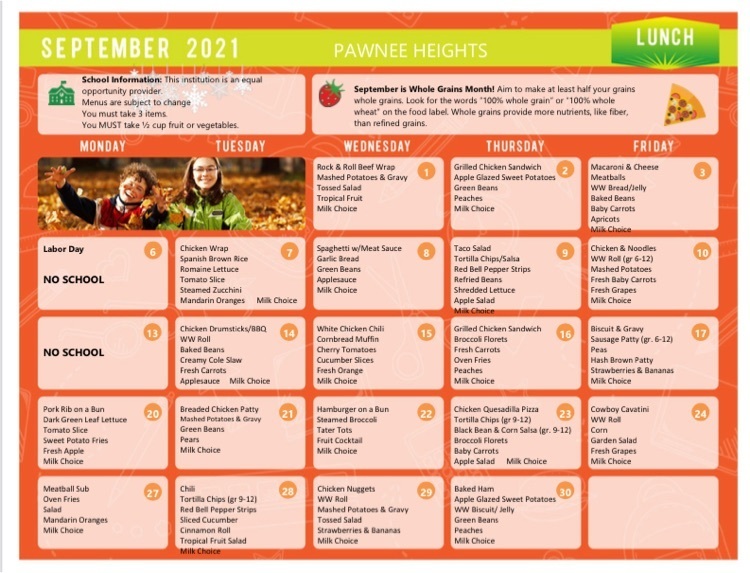 Weekly Calendar for September 6-10.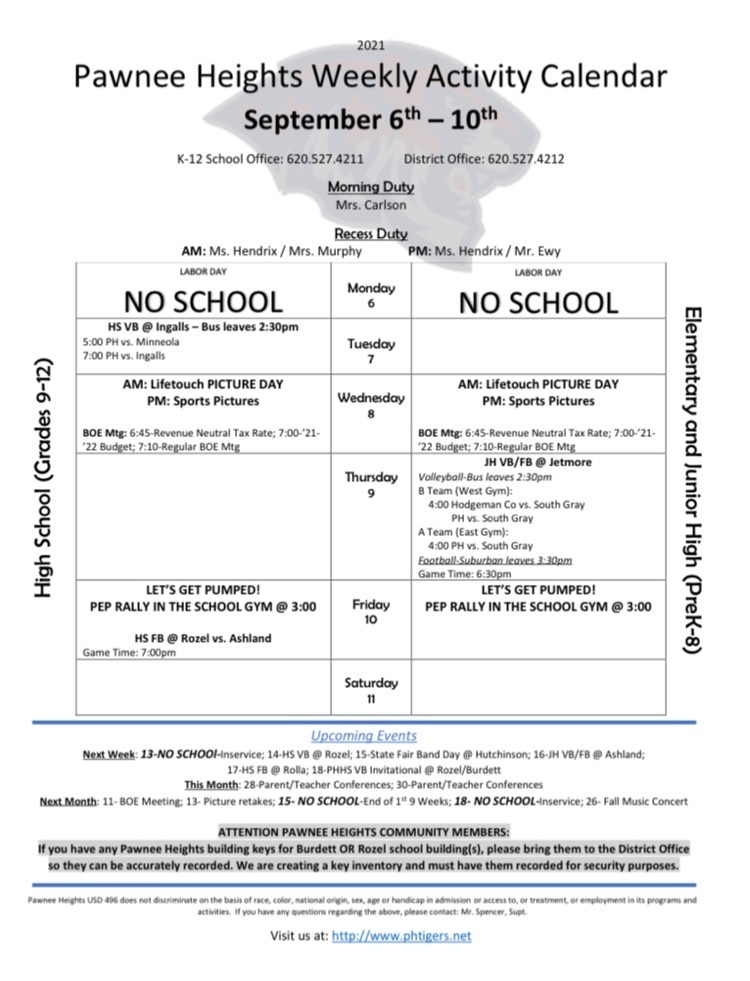 The Pawnee Heights senior class traveled to Lacrosse to see Senator Roger Marshall speak at the Town Hall Meeting.
JH Volleyball B Team won vs. Minneola: 27-25 25-14
Pawnee Heights JH Volleyball def Minneola (25-23) (21-25) (15-7)
Schedule Change for HS Volleyball Pratt-Skyline Tournament September 4, 2021 Pawnee Heights will play all matches at Pratt Skyline High School. Scheduled listed in post.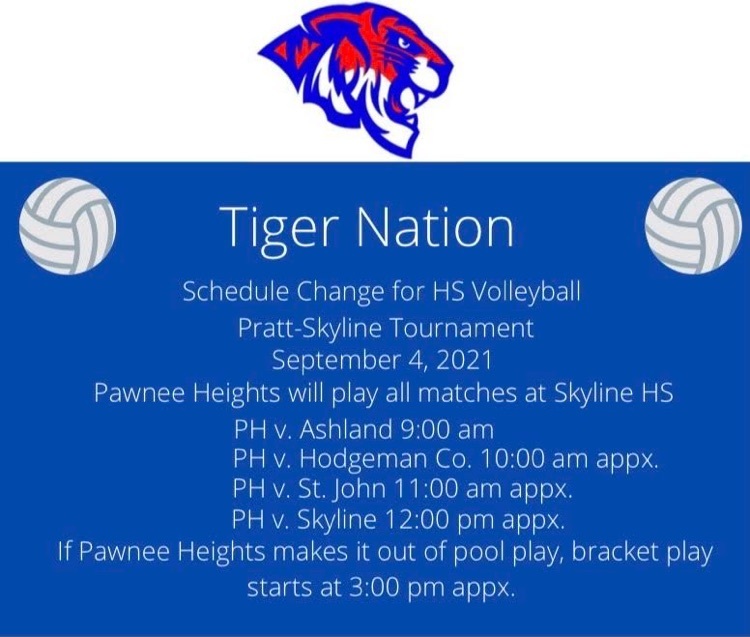 Week of August 30 Calendar! Feel free to save photo to your phone or desktop for easy access.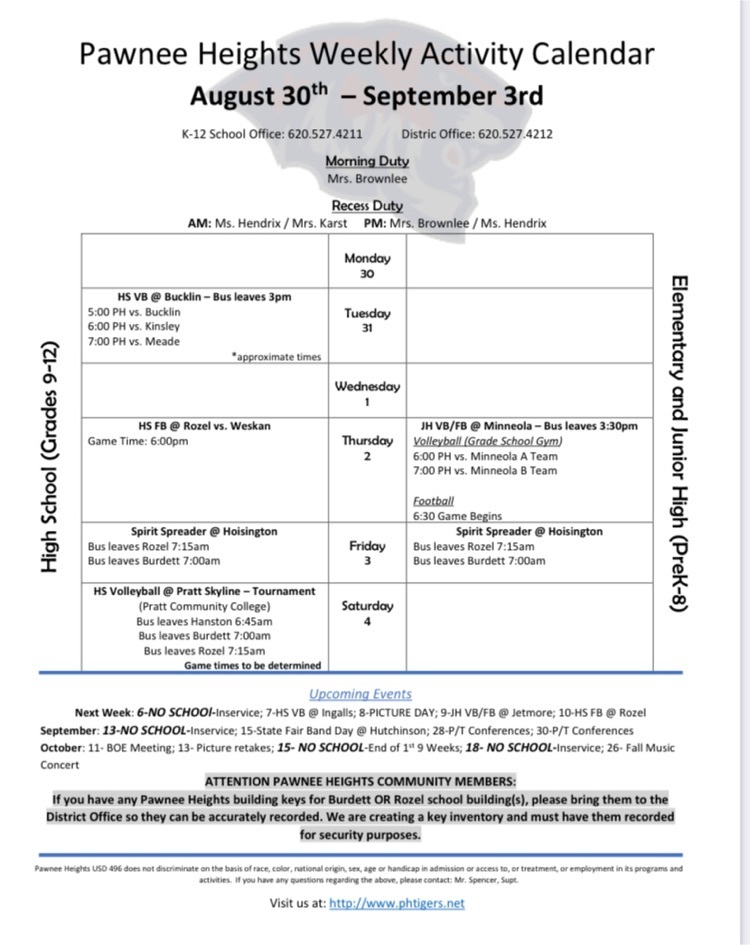 Come out and preview the Tigers! August 27, 2021 JH Volleyball at 5:00pm HS Volleyball at 6:00pm HS Football at 7:00pm Hope to see all of you cheering on the tigers!
Check out this week's calendar!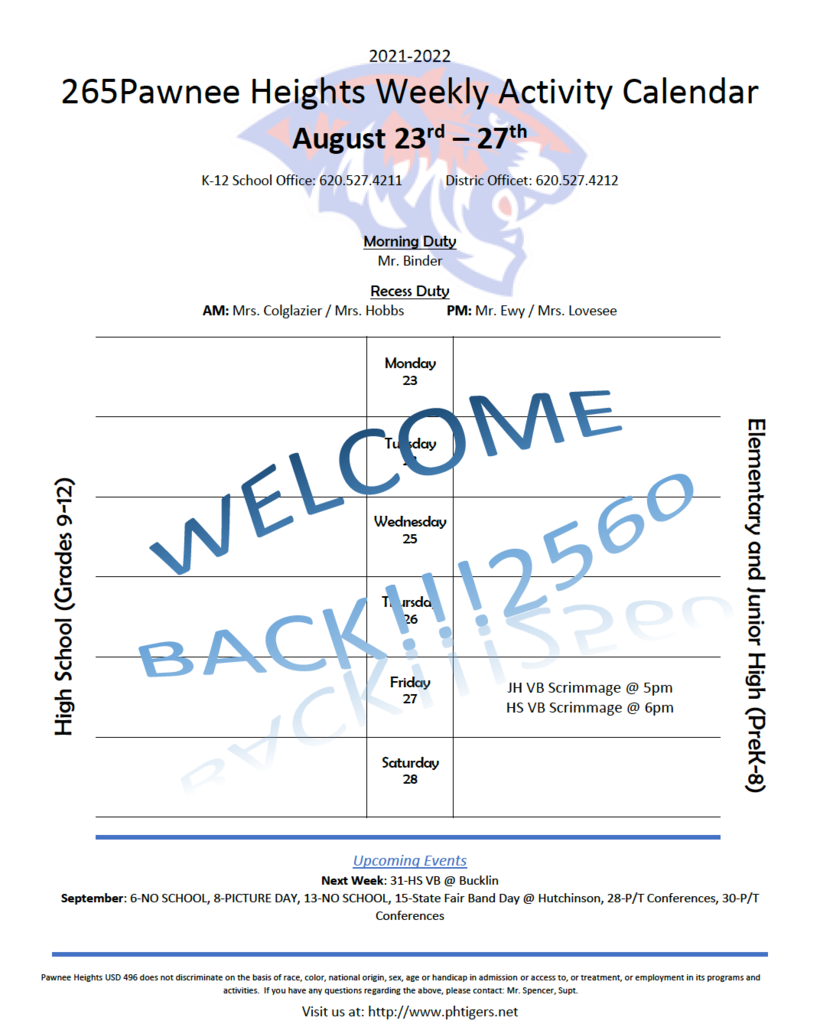 PH Administration, faculty, and staff started their school year with a special treat courtesy of 156 Stop n Go. A great big THANK YOU to them from all of us!!! Please be sure to stop by for their Back to School specials!