COUNTY SPELLING BEE CHAMPS! Congratulations to 1st Place Lili, 7th grade, and 2nd Place Aylah, 8th grade! Also participating for Pawnee Heights were Lauryn, 8th gr; Faith, 7th gr; Cody and Evelyn, 6th gr; Helder and Jaret, 5th gr.
Boys win 73 to 31. It was a good night in the gym for theTigers!
The boys lead Deerfield 66 to 22 at the end of the third quarter. (Running clock for the final period.)
Tigers lead 45 to 8 at halftime.
Boys jump out to a quick lead. They are ahead 2.1 to 7
The Lady Tigers win 39 to 20. Good win!
Girls lead 35 to 16 at the end of the third.
Lady Tigers lead 18 to 10 at halftime.
Varsity girls lead Deerfield 11 to 4 at the end of the first quarter.

Pawnee Heights JV boys defeat Deerfield 39-2

Do you have Tiger Pride? We have Tiger Pride! Cheerleader/Yell Leader tryouts for the 2022-2023 school year are coming up! Sign up sheets are posted and the Constitution may be picked up in the office or viewed here:
https://5il.co/15bbz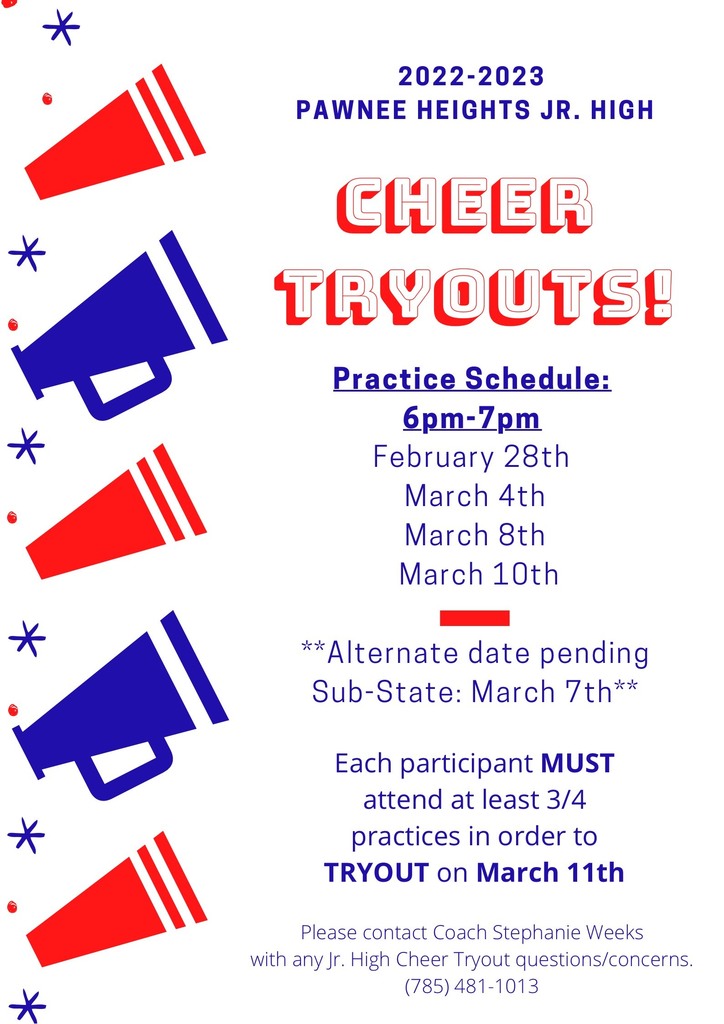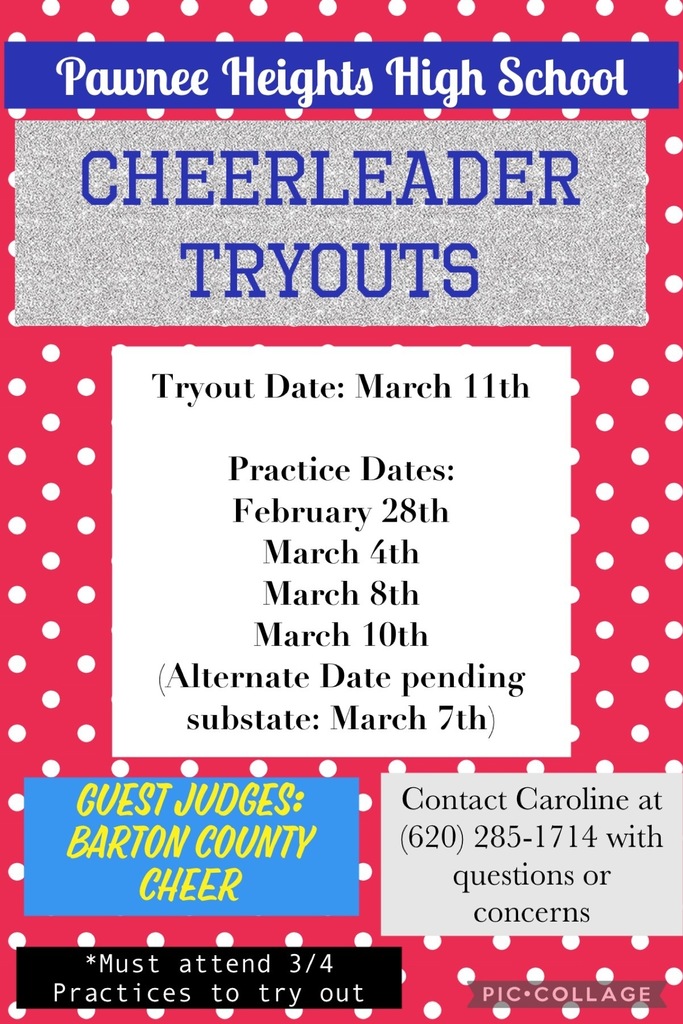 Pawnee Heights girls lose a heartbreaker to Santanta 25-2.1.

Tonight's JH league tournament games at Ingalls will be streamed on the NFHS network.



Boys Final at Satanta: Pawnee Heights 53 Satanta 65.

Boys game at Satanta: Pawnee Heights 28 Satanta 44

Girls Final at Satanta: Pawnee Heights 28 Satanta 33. Girls played hard!!!


Due to Ingalls closing school tomorrow, the first round SPAA League basketball games are postponed and are rescheduled for Monday, February 7th, start times will stay the same.