Pawnee Heights JH boys lose to Kiowa County 10-46. Boys played hard!!

Pawnee Heights JH girls defeat Kiowa County 36-28. Way to finish the regular season Ladies!!!

Pawnee Heights JH boys and girls B team lost to Kiowa County. Both games were pretty good, kids played hard!!

High School basketball schedule change for Tuesday, February 1, 2022 at Ingalls: Due to unforeseen circumstances, there will not be a varsity girls game. The Pawnee Heights JV boys will play Ingalls at 5:00 pm and the Pawnee Heights varsity boys will play Ingalls at 6:30 pm.

Be sure to come support our Junior High Tigers tonight in their LAST HOME GAME OF THE SEASON!!! As always, we will have homemade pie in concessions - courtesy of the Junior Class parents - and a cake raffle - courtesy of the Freshman class! ALSO - Cheerleaders will be performing a dance routine at half time of the last game!! What better way to spend your Monday evening?! See you there!!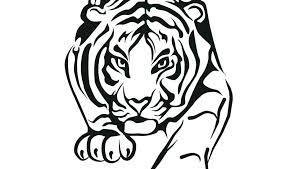 Girl's SPIAA Consolation game final: Pawnee Heights 21 Meade 37. Tiger Ladies played hard.

Junior Alec Carlson reaches 1000 points today vs Ingalls.

What a finish: Pawnee Heights Boys 51 Ingalls 50

Boy's end of 3rd: Pawnee Heights 41 Ingalls 39. Davin Hamby with a 3 right at the buzzer to make it 41-39

Boy's Halftime: Pawnee Heights 28 Ingalls 31

Boy's Consolation game at the SPIAA Tournament: Pawnee Heights 18 Ingalls 21


What a great year it is to be a TIGER! Don't forget to order your yearbook to help commemorate! Keep an eye out for this order form sent home with your child. If you need an extra, click here to print one out:
https://5il.co/14v9m
Deadline is February 18th!

SPIAA BB Tournament games are a GO for today!! The same schedule we had planned for yesterday will be followed. First game tips-off @ 2:45pm.
There will be no Preschool tomorrow. Everyone else will start at 10:15, but there will NOT be preschool.
Pawnee Heights will begin school two hours late tomorrow Wednesday, January 26. Buses will run and breakfast will be served. School will begin at 10:15. Please drive safely.

Due to the snow that has moved in to the area, it has been decided to postpone today's SPIAA Boys BB Tournament games in Dodge City until Wednesday. The same schedule and start times will be used on Wednesday.

SPIAA boy's Play-In Final: Pawnee Heights 58 Kiowa County 60. Pawnee Heights will play Friday, January 28th at 1:00 in Dodge City.

Good game going on right now: End of 3: Pawnee Heights boys 49 Kiowa County 44

Halftime Boys: Pawnee Heights 38 Kiowa County 33